CEO Chat
Entrepreneur Powers Local NoVA Bridal Boutique with Love
CEO Chat Podcast Interview with Business Owner-Ellalyne Brayman
Gresham Harkless of Blue 16 Media and CBNation sits down with Elllayne Brayman of Labella Bridal Boutique to hear more about the future of her 14-year old business, her secrets to success and what is her motivation for her business.
Labella Bridal is the premier boutique for wedding dresses and special occasion gowns in Northern Virginia. The boutique has continued to top lists as one of the best businesses in Prince William County. As the best bridal boutique in Northern Virginia, Labella Bridal has excelled at delivering the trendiest gowns at the best prices for their clients. No matter what you're searching for, Labella has something perfect for whatever the occasion.
The bridal shop in Northern Virginia has worked tirelessly to create an oasis for their clients. Their team at Labella works to give the experience of a lifetime. From the time you enter the stunning boutique to the second you leave, the team at Labella works to give you the experience of a lifetime. Shopping for the perfect gown should always be a celebration in itself! All of the staff members have an eye for design as well as years of experience working with brides from all backgrounds.
About Ellalyne Brayman
Ellalyne is a woman with a strong love for fashion and 23 years of experience in the fashion industry. She has managed a series of bridal and formal wear shops throughout Northern Virginia and learned much of her craft early in her career working for famed designer Vera Wang, David's Bridal, Demetrius and many more.
Ellalyne was greatly influenced by her mother who taught her that when you look good you feel good. Her expertise in the fashion industry coupled with her desire to create a unique and personalized shopping experience for brides led to the opening of Labella Bridal Boutique.
Labella Bridal Boutique has a large selection of unique gowns and dresses for almost every occasion. The supportive staff at Labella Bridal Boutique is always ready to greet you with a friendly smile and an air of professionalism. Ellalyne and her staff truly enjoy working with their clients and care about each and every customer.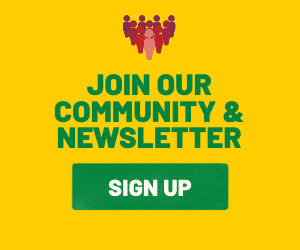 Podcast: https://ceochat.co/interviews/chat-104-interviewing-bridal-shop-owner-in-northern-virginia-sneak-peak-into-season-3-of-i-am-ceo-podcast-more/
DMV CEO Post: https://dmv.ceoblognation.com/2019/11/03/local-business-owner-powers-northern-virginia-bridal-boutique-with-love/