I am CEO
Leader and Consultant Helps Re-position Businesses Within Their Specialized Areas
Full Interview From I AM CEO Podcast - IAM204
After graduating college and successfully completing Air Traffic Control Academy in Oklahoma, John was recruited by the FAA to work as an Air Traffic Controller in the Oakland, California. Working in this field he quickly realized that photography, design and marketing were really his passion.
His love for technology, websites, and marketing led him to develop Wedding Stub. Wedding Stub was an online daily deals site that helped local brides & grooms find great deals for their wedding day. While the company never reached the fame of other daily deals, like Groupon or Living Social, the learning experience was absolutely invaluable.
In 2005, John became the proud owner of Photography In Style, and an entrepreneur who still considers himself a, "young student of the arts." Photography In Style, is a wedding media firm created for brides who want to laugh, play, and shine on their wedding day. This philosophy has earned the company the "Brides Choice Awards" from WeddingWire.com Five years in a row.
In 2013, John made the decision to lend this expertise to other businesses by creating a media marketing company known as Fine Touch Marketing. As the leader of this marketing agency, John has successfully repositioned other businesses within their specialized areas.
Fine Touch Marketing is a marketing agency that provides all forms of marketing and advertising to small and big brands. The mission is to connect clients with their audiences in the most direct and engaging way possible.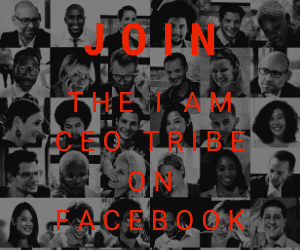 Today, John helps business owners with website design, SEO, Facebook Ads, Google Ads and consulting services to clients and doctors.
CEO Hack: Analytics; WordStream and Spyfu
CEO Nugget: Ask some simple questions e.g will what you're doing make a difference
CEO Defined: Sense of freedom in terms of decision making
Website: http://finetouchmarketing.com/