Sheryl Green is a professional storyteller, author, and animal rescuing badass. Having penned three novels, she now brings her penchant for storytelling to non-fiction and content writing, working with businesses and individuals who want to position themselves as experts in their field and make a difference in their community. She leverages the power of story through speaking engagements, website content and book coaching.
She is the author of "Surviving to Thriving: How to Overcome Setbacks and Rock Your Life," "Once Upon a Bottom Line: Harnessing the Power of Story for Sales," and "Book Writing for Busy People," and "Do Good to Do Better: The Small Business Guide to Growing Your Business by Helping Nonprofits."
She also serves as the Director of Community Engagement for Hearts Alive Village and is a firm believer that everything looks better covered in pet fur.
CEO Hack: Creating a story file
CEO Nugget: Have boundaries with your clients/customers
CEO Defined: Building own dream and leaving my mark on the world
Website: http://www.sherylgreenspeaks.com/
Instagram: https://www.instagram.com/sherylgreenspeaks/
Facebook: https://www.facebook.com/SherylGreenSpeaks/
LinkedIn: https://www.linkedin.com/in/sherylgreenspeaks/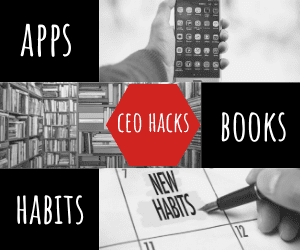 Book Landing pages:
www.dogoodtodobetter.com
www.onceuponabottomline.com
www.bookwritingforbusypeople.com
www.survivingtothrivingbook.com
---
Check out one of our favorite CEO Hack's Audible. Get your free audiobook and check out more of our favorite CEO Hacks HERE