Christopher J. Kidawski has been a strength and conditioning coach for the last 20 years training everyone from Navy SEALs, to Pro athletes and even your modern day housewives. Dubbed "The Body Architect", he has a master's in Kinesiology from the University of Hawai'i but has educated himself and become proficient in all aspects of health and wellness. He lives and runs his business Influential Health Solutions in South Florida.
CEO Hack: Book- Becoming Supernatural: How Common People Are Doing the Uncommon
CEO Nugget: Focus on what you need to do, go out and do it
CEO Defined: Being open and caring. Being a servant leader
Website: http://www.influentialhealthsolutions.com/
Facebook: https://www.facebook.com/chriskidawski/
Instagram: https://www.instagram.com/chriskidawski/
Twitter: www.twitter.com/chriskidawski
The Back Pain Bible: A Breakthrough Step-By-Step Self-Treatment Process To End Chronic Back Pain Forever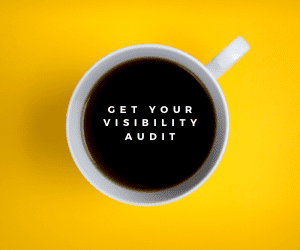 The Knee Pain Bible: A Self-Care Guide to Eliminating Knee Pain and Returning to the Movements You Love! Kindle Edition
The Head, Neck, and Shoulder Pain Bible: A Self-Care Guide To Eliminating Upper Body Pain
The Foot & Ankle Pain Bible: A Self-Care Guide to Eliminating the Source of Your Foot Pain
The Death Of Dieting: Lose Weight, Banish Allergies, and Feed Your Body What It Needs To Thrive!
The Everspace: Utilizing the Power Of God and Neuroscience To Create Stillness Within
Not Your Average Ketogenic Diet Cookbook:100 Delicious & (Mostly) Healthy Lectin-Free Keto Recipes! (Volume 1)
Not Your Average Paleo Diet Cookbook: 100 Delicious & Healthy (Mostly) Lectin-Free Recipes!
---
Check out one of our favorite CEO Hack's Audible. Get your free audiobook and check out more of our favorite CEO Hacks HERE.