Neill Marshall has 30 years of experience in healthcare search and has conducted over 600 hundred senior-level assignments. He's held leadership roles with major executive search firms and in 2017 helped create and is currently Chairman of HealthSearch Partners, the sixth-largest healthcare executive search entity in the U.S.
A serial entrepreneur who has started three successful companies, Marshall has spoken to professional groups, trustee groups, and boards of directors on executive recruiting and other healthcare issues and has written numerous articles and promotional publications.
Neill earned a bachelor's degree in Business Administration/Management from Texas A&M University in College Station, Texas, where he helped grow the Society for Entrepreneurship and New Ventures (ENVE) into one of the most respected student-led organizations on campus.
CEO Hack: Creative habit: Listening to business-oriented podcasts and writing down notes on Siri
CEO Nugget: (1) Don't give your company 100% of your time, take 10% to build your brand (2) Go where things are happening, find extra-ordinary people and become valuable to them, build relationships
CEO Defined: Creating opportunities and implementing ideas
Website: http://healthsearchpartners.com/
Twitter: @NeillHSP
LinkedIn: https://www.linkedin.com/in/neillmarshall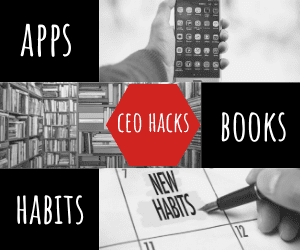 ---
Check out one of our favorite CEO Hack's Audible. Get your free audiobook and check out more of our favorite CEO Hacks HERE