Danielle began her business after losing both her biological Mom and stepmom from Cancer before she graduated high school.
This made her focus on helping clients to discover the "how to" of turning their dreams into reality, as her specialty is taking the "terror" out of marketing terror through her signature P.A.C Method™️.
Today, Danielle helps service-based entrepreneurs create a stream of ready to buy leads, sell out services, while getting their time back. Through strategy, educating on the Female Entrepreneur's Journey Podcast, and creating content all around these topics, she's helped clients be seen as an expert in their field and make strides/more sales in their business.
CEO Hack: Later for scheduling stories/posts and repurposing content
CEO Nugget: (1) Don't overthink too much (2) 90-day strategy plan (3) Don't look so much at the followers' numbers instead consider setting up your unique proposition and conversions
CEO Defined: Taking charge of your life and responsibilities
Website: http://www.danielleklemm.com/
Facebook: http://www.facebook.com/iamdanielleklemm
Instagram: http://www.instagram.com/iamdanielleklemm
Free Call: bit.ly/dkstrategycall
Podcast: http://bit.ly/fejpodcast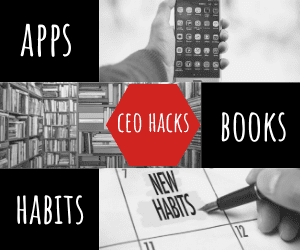 Check out one of our favorite CEO Hack's Audible. Get your free audiobook and check out more of our favorite CEO Hacks HERE.