I am CEO
Photographer Creates Incredible Photography Experiences
Full Interview from I AM CEO Podcast - IAM935
Ksenia is a portrait photographer with an extensive background in fashion photography, specializing in magazine-style photoshoots that are designed to celebrate beauty, motherhood and build strong personal brands. She is passionate about building a human connection and creating an incredible photography experience tailored specifically for each client.
Ksenia is known for being able to direct anyone into a flattering pose and her signature editing style – clean, polished magazine quality images. Her work has been published in magazines in the US and internationally.
Outside of photography, Ksenia is a busy mom and loves to spend time outdoors with her family and listen to podcasts about personal development.
CEO Hack: Getting things done the night before, ClickUp and having rest
CEO Nugget: Don't be afraid to delegate and ask for help
CEO Defined: Stepping out of the box and prioritizing on your business
Website: http://kseniapro.com/
Instagram – https://www.instagram.com/kseniaprophoto/
YouTube – https://www.youtube.com/user/kseniaprophotography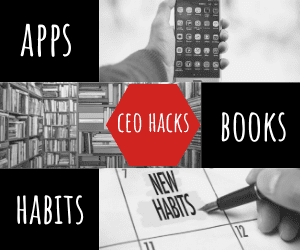 Branding Photography Services (for entrepreneurs, business owners, CEOs, creatives) – http://kseniapro.com/portfolio/personal-branding-commercial-photography/
FREE Template to create a Visual Planner for a Personal Branding Photo Shoot – https://kseniapro.ck.page/9bfc3a9d90
Upcoming Photography Education Online Platform – http://kseniapro.com/education/
Full Interview: