I am CEO
Entrepreneur and Brand Architect Build Powerful Brands and Partners With Others To Do The Same
Full Interview From I AM CEO Podcast - IAM218
Matt builds powerful, impactful brands and partners with others to do the same. He's a purpose-driven entrepreneur and a leading international business strategist and brand architect focusing on luxury, lifestyle, health and wellness, cannabis, tech, fashion, arts and entertainment.
He's worked and partnered with some of the worlds most prestigious brands under the Louis Vuitton Moet Hennessy conglomerate such as KRUG Champagne and Ruinart Champagne, as well as others to the likes of Cadillac and the World Trade Centers Association.
With two international business degrees (including and MBA from Thunderbird – #1 school for International Business), 20+ years experience in Internet technology, 10+ years in branding, he's built a reputation for positioning brands for high visibility and scale, as well as maximum efficiency.
He's also the owner of an online media company that houses a digital publication, Hustle & Deal Flow™, a Forbes featured podcast, The Hustle Sold Separately and his social media reaches millions, starting with his insanely engaging Instagram account @hdfmagazine. He's currently also the co-founder of Cannabis Magazine, the #1 online destination for industry news and the newly launched Cannabis Magazine podcast. When Matt isn't building brands or partnering with others, he mentors creative entrepreneurs all over the world via the web and has also created several online programs that help you scale your company's overall growth intentionally and systematically.
CEO Hack: (1) Calendar and blocking off (2) Whiteboard to write goals and vision
CEO Nugget: (1) Get rid of distractions (2) Strong work ethics (3) Dig deeper into details of the process (4) Go to a successful person and learn from them
CEO Defined: Stepping into your truth, setting the right example and serving your customers and team
Website: https://www.mattgottesman.com/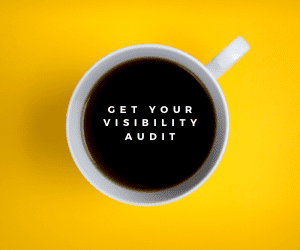 Instagram: https://instagram.com/hdfmagazine
https://instagram.com/mattgottesman
LinkedIn: https://linkedin.com/in/mattgottesman
Facebook: https://facebook.com/mattgottesmanofficial