CBNation TV
I am CEO
Founder Helps Hundreds Attain Speaking Engagements
Podcast Interview with Steve Markman
With over 30 years of experience in the speaker and conference business, Steve Markman is the Founder and President of Markman Speaker Management, LLC, a multi-service speaker agency founded nearly 30 years ago. Among his services Steve conducts customized virtual training where he teaches the processes, strategies, and techniques of successfully attaining speaking engagements that are used to boost visibility and create thought leadership opportunities.
Steve has helped hundreds of entrepreneurs, executives, consulting principals, authors, and people from all walks of life attain speaking engagements. He has helped clients in virtually all industries, from start-up to the Fortune 500.
Steve also runs a Speakers Bureau division, providing keynote speakers for organizations worldwide, covering a wide array of topics.
Prior to launching his own firm in 1994, Steve headed up the conference divisions of leading organizations, including COMDEX and The Conference Board.
CEO Hack: Accept rejections
CEO Nugget: Look up to the American Society of Association Executives directory as a way to develop
CEO Defined: (1) Taking responsibility for yourself and your organization (2) Doing things that are going to help people
Website: http://markmanspeaker.com/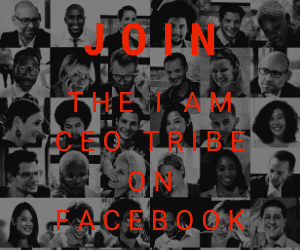 LinkedIn: http://www.linkedin.com/in/stevemarkman
Twitter: @markmanspeaker
---
Check out one of our favorite CEO Hack's Audible. Get your free audiobook and check out more of our favorite CEO Hacks HERE